Partner with an award-winning Cyprus SEO agency that specializes in SEO.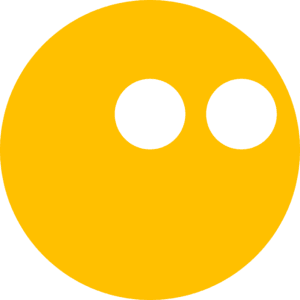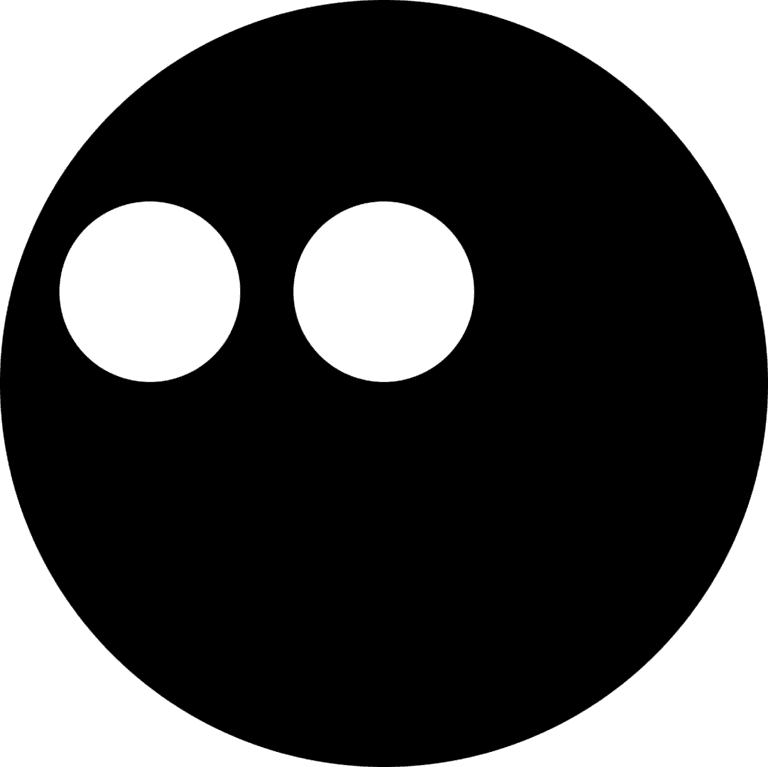 Search Engine Optimization
Invest in Cyprus SEO - The Hottest Marketing Trend!
The number of people searching online is constantly increasing, is your business out there? Do you want to rank on the first page of Google? Vidi Digital offers top-notch SEO services in Cyprus backed by in-depth research and expertise to help you reach your business goals. Our experts create customised Cyprus SEO plans to increase your website's visibility in search engines and grow your business exponentially by increasing website traffic and sales.
Yiannis Charalambous
20/11/2023
these guys are fully aware of their craft especially when it comes to SEO. - Transparency - Results - Support I am very lucky I found these team to take the lead of my digital marketing promotions. Keep up the good work
kristi karayianni
17/11/2023
Totally recommend them. Professionals. This single word covers everything I have to comment about this skillful brilliant team. Well done.
Μαιρη Καραγιαννη
17/11/2023
Excellent and absolute Professionals.Keep up the good work.Totally recommend them.🇨🇾
Nicolas Aristidou
17/11/2023
I have been working with vidi digital for the last half year and i am fully satisfied with their professionalism. 100% suggesting them.
GIGI CHARALAMBOUS
17/11/2023
Been doing SEO and Meta Ads with Vidi digital for a couple of months. very satisfied from our partnership...!!!
Aristos Charalampous
17/11/2023
SEO✅ & PPC✅
Stavriana Charalambous
07/11/2023
Very professional services especially the SEO package! I'm a results person so even if the people are nice, if I'm not hitting my desired results I'm not happy. Absolute haven't just hit what I wanted but they've massively exceeded it on a monthly and annual basis and every single time, even when I set them to what I think is out of reach. They deliver real tangible results and I couldn't be happier with the work they're doing on my site.
Nikolay Nikolaou
12/09/2023
Very satisfied with these guys! From web design to SEO services, I saw the results and my business grow! I have dealt with digital marketing companies in the past out there talking about being SEO experts for my old website but their delivery was poor. If u look for SEO in Cyprus i recommend Vidi Digital 100%
Limassol Today
31/08/2023
Εξαιρετικές υπηρεσίες, ειδικότερα όσον αφορά την άνοδο στα SEO! Επαγγελματισμός και άψογη συνεργασία! Keep going!
SEO Services Cyprus - Why Choose Vidi Digital?
Improve your company's search engine ranking with a team of dedicated professionals by your side. Vidi Digital has been providing incomparable services for local SEO Cyprus to clients for years and specialises in helping you get your website to the top of Google's search engine with the latest SEO practices and strategies. We take pride in our top SEO agency Cyprus, available at the lowest prices on the market, with transparency of the work & analytical monthly reporting.
Get Your Business Ranked
We know the ins and outs of search engines and can help you achieve top rankings quickly.
Personal Attention
Our SEO specialists will review your website to determine how to increase its rankings and achieve top positions on search engines.
Low-Risk Investment
No contracts or long-term obligations so you can change your mind anytime without strings attached.
Increase Your Traffic
Qualified traffic is vital to running a successful digital marketing campaign, and Vidi Digital optimises every campaign to get the right kind of traffic you need. No matter your company size, we have SEO packages tailored to your needs.
Value
We offer SEO services at an affordable price and the Return on your Investment (ROI) will be high with implementing SEO in Cyprus.
You're in Good Hands
Our SEO specialists are trained to take care of your SEO campaigns, and they can handle everything from on-page SEO to monthly off-page SEO strategies and more!
Introduction Meeting/Pain Points
Introduction meeting with the client where we get to understand your business & your objectives. We examine the SEO potential with quick keyword brainstorming during the session using our platforms.
Website Audit
In the initiate steps, The touchstone of our SEO Limassol process is to audit your website to investigate, discover and distinguish the issues that impact the SEO performance. 
Keyword Research
The Keyword Research phase is key in SEO projects. We work with the client to point out the most beneficial keywords for their services/products. 
On-Page Optimization
On-Page Optimization includes a diverse of SEO elements like, Conducting a technical website audit, Developing and deploying articles/blog posts, backlink Audits, Page Speed Optimization etc...
Off-Page Strategies
Off-Page Optimization covers all activities external to the website that directly impact SEO efforts. The strategies are unlimited, and we can modify the off-page for each business based on what performs better for their business.
Monthly Reporting
The concluding and client-centric phase of the process is the Analysis & Reporting of the results. Our monthly reports provide comprehensive insights into the gains in visibility and conversion rates.
Contact Vidi Digital Today!
As a leading SEO agency in Cyprus, we ensure your website is accessible to search engines and easy to navigate for users by developing highly targeted, relevant content that connects with search engine algorithms and is optimised for Google. Contact us today to see the difference our SEO agency in Cyprus can make for your business. Call us now on 9404 9907
Frequently Asked Questions
 Search engine rankings change frequently and drastically. This is due to various factors, including changes in search engines' algorithms to sort and rank pages. Search engine algorithms are constantly evolving and becoming more sophisticated, and they consider a variety of signals when determining a page's ranking. Some are content quality, relevance, page load speed, user engagement, and more. In addition to algorithm changes, other factors, such as website content and backlinks, can also play an essential role in search engine rankings. To stay ahead of the competition, website owners should regularly update their content with fresh, relevant information, optimise their web pages for search engines, and create high-quality backlinks. It's also essential to ensure your website is mobile-friendly and user-friendly to maximise visibility in the SERPs. Get help from a leading SEO agency in Cyprus to ensure your website stays ahead of the competition and remains visible in search engine results.
Local SEO is vital to any successful digital marketing campaign. It's the practice of optimising a website to increase its visibility in local search engine results. This is especially important if you're a small business that serves customers in a specific area, as it helps you get found by potential customers in your local market.
Local SEO optimises factors such as page titles, meta descriptions, content, and internal links to be more relevant to users in a specific geographic location. This can include using geographically relevant keywords, listing your business on local directories, optimising your website for mobile, and building links from other websites within your local area.
At Vidi Digital, we offer custom local SEO packages tailored to meet the needs of your business and help you get found in local search engine results. Our experts can create an effective strategy to help you drive more traffic to your website from potential customers in your local area. Contact us today to learn more about how we can help you make the most of local SEO in Cyprus.
On-page SEO involves optimising your website content and structure to be more visible to search engine crawlers. This includes optimising titles, headings, meta descriptions, and other webpage elements. It also includes using relevant keywords throughout the content on your site and ensuring that your website loads quickly and is easily navigable.
Off-page SEO refers to activities outside your website that help it rank higher in search engine results. These activities include link building, guest blogging, social media promotion, content marketing, and other methods of getting people to visit your website from external sources. By employing these activities, you can increase your website's authority and make it more visible to search engines.
Both on-page and off-page SEO are essential components of a successful SEO strategy. By leveraging both types of SEO, you can give your website the best chance of appearing at the top of search engine results. Contact our SEO experts for more!
Search engine rankings are determined by various factors, including the quality and relevance of content, site structure and design, page speed, mobile-friendliness, and more. Here is a list of the main factors that contribute to SEO rankings:
1. Title tags
2. Meta descriptions
3. Alt attributes
4. Internal links
5. External links
6. Fresh content
7. Site structure
8. URL structure
9. Page speed
Getting your SEO efforts off the ground can take some time, but if you're strategic and consistent, you can expect positive results in three to six months. SEO takes a lot of effort and requires patience, but it can provide long-term success when done correctly. Getting started is the hardest part, so ensure you have a clear plan of action in place. Research relevant keywords and topics, determine your target audience and create quality content that speaks to them. Don't forget to optimise each content for search engines by including the appropriate keywords and phrases. Regularly monitor the progress of your efforts and make adjustments as needed. Consistent helps you maximise your organic reach and see tangible results from your SEO strategy.
At Vidi Digital, we understand the importance of keeping up with your SEO campaign. That's why we provide our clients with monthly reports to analyse the improvement of their Cyprus SEO campaign. These monthly reports provide an overview of the key metrics associated with your website's performance, such as ranking, impressions, clicks, and average search position. They also give insights into organic traffic, keyword performance, and any other changes that may have occurred over the month.